Old Truck Buyer
Turn your old truck into cash!
List your truck for free!

YTD Donation Total: $30.00
1993 Ford F150
Vehicle Details
Price: $4,500
Mileage: 30,000
Exterior Color: Gold
Interior Color: Beige
Engine: 8 Cylinder
Transmission: Automatic
Fuel: Gasoline
Drive: Rear wheel drive
VIN:
Description: This truck is available for Best Offer. Truck is rebuilt with 5.0 HO motor from Mustang, refurbished trans, new shocks, new dual gas tanks, new exhaust, new brakes, new radiator, new belts and hoses, new HD battery, refurbished starter, refurbished a/c, very good Goodyear Wrangler tires, new headlamps and lenses, bed liner, cruise control, new CD player. Over $8K put into the recent rebuild. I was the 2nd owner of the vehicle. It spent all but 3 years in Florida. It picked up a little rust in the Midwest but is not bad and very repairable. 30'000 miles on rebuild motor, almost all highway miles on this truck. I have moved to CA and could not take it with me so it is time to sell.

Photos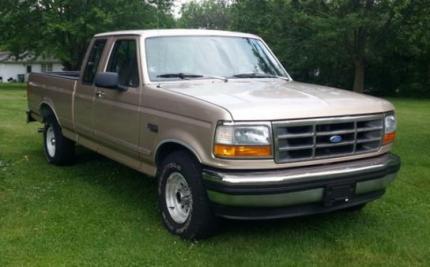 Seller Details
Name: Laura Hudson
Location: Daytona Beach, Florida 32118
Contact the Seller