Old Truck Buyer
Turn your old truck into cash!
List your truck for free!

Year to Date Donation Total: $22.00
1977 Ford F250
Vehicle Details
Price: $5,500
Mileage: 94,000
Exterior Color: Black
Interior Color:
Engine: 8 Cylinder
Transmission: Manual
Fuel: Gasoline
Drive: Rear wheel drive
VIN: F250SCY86569
Description: 40 Years Young 400SB 2 barrel. Top loader 4 speed, overload springs with air shocks, steelie rims @ 30k pounds each. 16.5 tires and rims up front, 16" in the rear. Dana 70 with fresh pack and new seals, the brakes system is all new Drums, pads, and hardware, both front disk and rear drums. This truck has Power steering Delete from the factory. Fresh full service tune up. New radiator hoses heater core and heater fan. New windshield and rubber etc. I did the paint, so it's not perfect but respectable till frame off restore. I blasted most everything from the frame up and painted it properly with rust - o X and then clear coat over that. Cab certainly needs more attention on the bottom. filler in the doors and front wheel wells. All the bed is fresh metal except the inner fenders. In case u don't know, LMC truck sells these Bed side panels, and no one sells the gas door. so your left cutting up the original gas tank filler neck and such. New gas tank. lines etc. I have welding on the truck bed for hours, to get it to stop rattling, and Now it does not rattle. Plenty left to do. I took out the door cards and pad, ebay has what ever color you want cheap enough. I have new rubber for the windows and new tail housings and lenses. Has the wrong tailgate.

Photos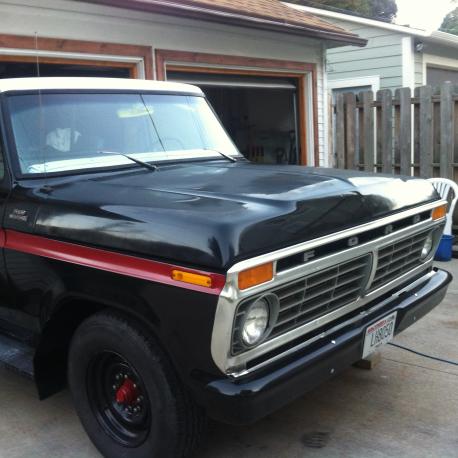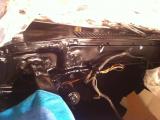 Seller Details
Name: Frank Gracy
Location: Milwaukee, Wisconsin 53208
Contact the Seller