Old Truck Buyer
Turn your old truck into cash!
List your truck for free!

YTD Donation Total: $15.00
1984 GMC Other
Vehicle Details
Price: $9,450
Mileage: 143,000
Exterior Color: Blue
Interior Color:
Engine: 8 Cylinder
Transmission: Automatic
Fuel: Diesel
Drive: Four wheel drive
VIN:
Description: 1984 GMC Sierra Classic Jimmy K1500 6.2L Diesel W/Banks Turbo, 4WD 149K Miles. Excellent Condition! Complete Monster Classic Custom With Extreme Off Road Capabilities. Contact Terry directly with questions at kdt at zaadmin.com or 720-266-1184. Will consider trade for a 2500 or 3500 super duty diesel preferred. This is a Customized project and is 90% finished. It is in Sierra Vista AZ, and we will sell it as is in its current stage of the project. This Car Show Quality Custom Classic Truck finished would be worth $25K to $35k+, depending on the market, if someone compares compatible finished Customs of this model and year online. This truck is in very excellent condition, body (no rust), mechanically very sound and great gas mileage for its size. The current NADA Value is $7,500 before any custom work is valued. This has very little left to finish the project. Will consult on finishing the project and where to get interior parts that fit this model. Needs a new windshield as part of plan, current one is cracked. Began prep for paint job. May need baffled Tailpipe extension. Needs door panels and dash cover and whatever you would want on the floors. I planned to install on back panel sides high quality drop/rollup fabrics including exterior insulated vinyl with screen and clear plastic. We are Retired and RVing and running a small business and do not have time to finish. This is a big benefit gain for the buyer.

Photos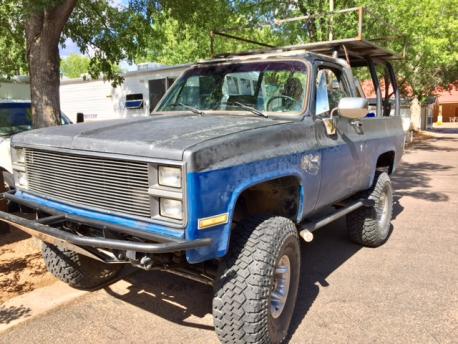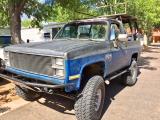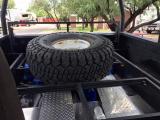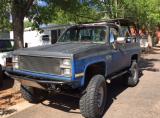 Seller Details
Name: Terry Smith
Location: Sierra Vista, Arizona 85635
Contact the Seller