Old Truck Buyer
Turn your old truck into cash!
List your truck for free!

YTD Donation Total: $30.00
1987 Chevrolet Silverado 3500
Vehicle Details
Price: $7,500
Mileage: 99,900
Exterior Color: Tan
Interior Color:
Engine: 8 Cylinder
Transmission: Automatic
Fuel: Gasoline
Drive: Front wheel drive
VIN: 1GCER14K1HF391262
Description: Selling this beautiful tan & black 1987 Chevy Silverado. Runs amazing. It has all original parts, paint and interior. Only has 98000 miles on it and is in great condition (see picture for detail). It has the 5.7L 350 fuel injected motor in it. A/C works perfect. Tires are less than a year old and comes with a toolbox. History: This truck is owned by the non-profit Pais USA (Paismovement.com) which I'm selling the truck for. This truck was donated to us by one of our supporters, who inherited the Truck form his Dad, who was the original owner. His Dad just used the Truck as a farm truck and thus the very low mileage. The Donor didn't use the truck after inheriting it, but didn't feel right selling it so he decided to donate the Truck to us. Ever since we received the Car I have used it as my daily driver and have absolutely loved it. Unfortunately a truck is not the most fuel efficient car to drive, especially being on a low budget, so we have decided to sell it and in return buy something smaller and more economical. Feel free to call me to find out more details about the Truck and it's condition.

Photos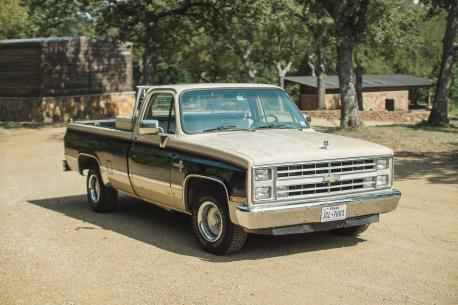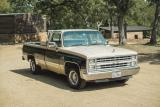 Seller Details
Name: Dominik Lange
Location: Arlington, Texas 76012
Contact the Seller