Old Truck Buyer
Turn your old truck into cash!
List your truck for free!

Year to Date Donation Total: $20.00
1989 Chevrolet Silverado 1500
Vehicle Details
Price: $4,900
Mileage: 142,493
Exterior Color: Silver
Interior Color: Blue
Engine: 8 Cylinder
Transmission: Automatic
Fuel: Gasoline
Drive: Four wheel drive
VIN:
Description: 1989 Chevy K1500 Silverado 4x4 Extended Cab - Truck is in Laramie, WY with son in college. Details: • 2nd owner • Purchased 3/4/2014 with 115,357 miles • Current mileage: 142,493 • Power windows/locks • Cruise control • 5.7L V-8 • Automatic 4-speed • AC • Pioneer head unit and speakers Service work completed with receipts: • New tires at 115,787 – March 2014 • Installed new radiator/assembly and replaced rear driveshaft u-joints – October 2014 • Replaced battery, front brake pads and rotors, front and rear shocks and rear brake wheel cylinders – September 2015 • Installed new ABS hydraulic control and dump valve assembly – October 2015 • Replaced intake manifold gaskets, throttle body base gasket and valve cover gaskets – December 2015 • Installed Flowmaster cat-back exhaust system - January 2016 • Replaced rear transfer case tailshaft seal – April 2016 • Installed Magnaflow Catalytic converter – July 2016 • Replaced oil filter housing, front axle seals and engine oil pan gasket – January 2018 Known Issues: (I'm in college and don't have the time or a garage to do the work in.) 1. AC does not blow cold a. Return line broken. Needs replaced and retrofitted for R134A coolant (EZ Chill Kit $40). 2. Tilt steering column loose a. 4 bolts on tilt hub need tightened. Easy project, just time consuming, 1-2 hours. (see this YouTube video for details: https://www.youtube.com/watch?v=i49sO9R_Lf4&index=1&list=FLHio7v_zYUGMRzdqY4Wo0FA) 3. Paint is beginning to bubble over the rear wheel wells.

Photos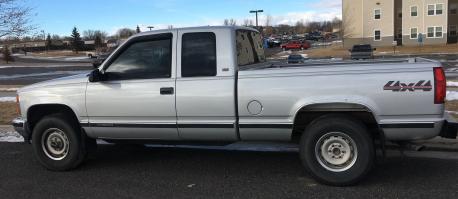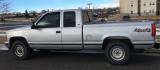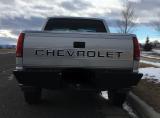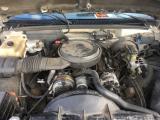 Seller Details
Name: Brian Horning
Location: Overland Park, Kansas 66223
Contact the Seller