Old Truck Buyer
Turn your old truck into cash!
List your truck for free!

Year to Date Donation Total: $20.00
1951 Ford F5
Vehicle Details
Price: $6,000
Mileage: 60,000
Exterior Color: Blue
Interior Color: Blue
Engine: 8 Cylinder
Transmission: Manual
Fuel: Gasoline
Drive: Rear wheel drive
VIN:
Description: 1951 Ford F5. Semi restored. New paint, brakes, non-widow maker rims and tires, new bed wood, sand blasted frame and original 12" Ford script bed frame, glass, etc, etc. Original flathead V8. Truck ran and drove but has an electrical issue now and I cant get it to click the solenoid. Probably as simple as a bad connection or key switch/push button but a new wife and 6 month old baby prevents me from digging into it. I am looking for 6,000 but would be open to reasonable offers. Located in Central NY State.

Photos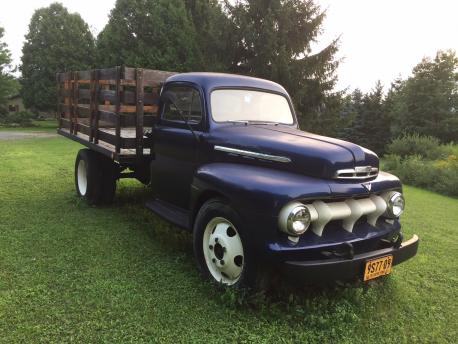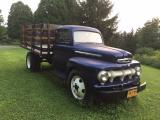 Seller Details
Name: Corey Brunet
Location: Lafayete, New York 13084
Contact the Seller